Mobile Radiology Lead Apron Hanger
This radiology lead apron hanger is built to last also this mobile radiology lead apron hanger comes with heavy-duty caster wheels for smooth mobility and durable steel frame structure.
Mobile Furniture:Casters allow mobility and flexibility neccessary when the user needs the item quickly
Secure Hangar: Aprons hanged in this furniture are firmly secure allowing easy access for operators
Custom Built: Can be specified to accommodate the unique needs and working environment of individual users before manufacturing.
Product Warranty: Covered with manufacturer's product warranty that gives assurance to buyers in case the product doesn't meet expectations.
Workspace Planning Assistance: We provide assistance in planning in installation or renovation of your work facilities.
Help with Installation: We provide thorough assistance in deploying your furniture for service.
Sturdy Frame: Made from solid materials, this furniture can withstand sudden impacts and its joints are reinforced.
AFC manufactures top-quality furniture equipment that exceeds the standard expectations of practicality, functionality, and ergonomics. Our products are guaranteed with a full product warranty. We build products that give our customers peace of mind ensuring they get the highest return on their investment.
Contact us for a free consultation with our helpful and friendly ergonomic technical furniture specialist.
Radiology Lead Apron Hanger Features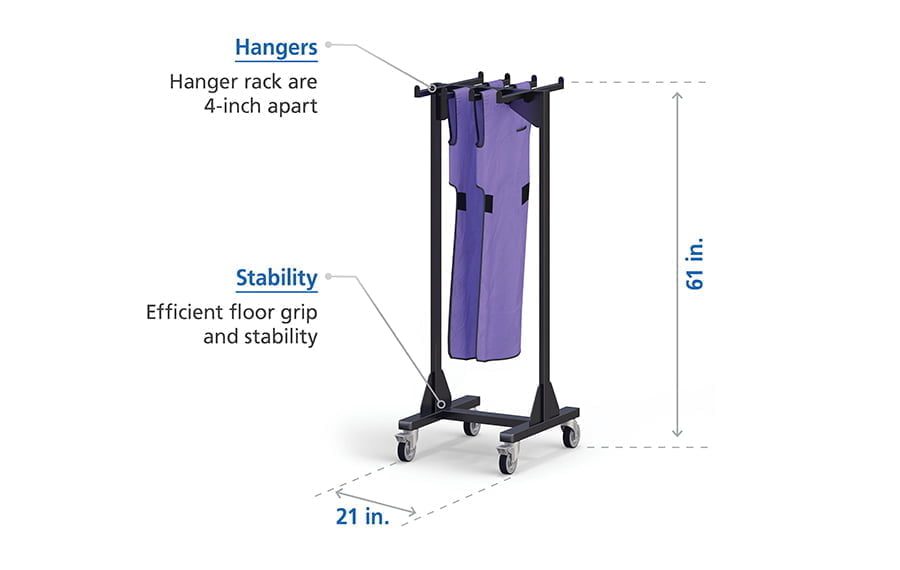 Radiology Lead Apron Hanger More Features